Skiing is one of the most popular winter activities in the USA, despite not having suitable conditions in every state.
Aspen, Colorado
The best known for its expansive turns on deserted slopes.
It's no wonder that the rich and famous adore it. Take a break in Aspen, and you'll get four diverse mountains, as well as powdery high-altitude snow and the finest restaurants in American skiing, at least within the town. Furthermore, except for a few peak weeks, the trails are relatively empty compared to other top-notch ski resorts. Why? Because the affluent and famous love it so much that they've all bought homes here. As a result, real estate is sky-high, and the town suffers from a constant shortage of hotels and B&Bs. Even the ski lift company is struggling to find enough housing for its workforce.
However, this probably won't bother you when you're on the slopes. In the two intermediate mountains, especially Highlands and Buttermilk, midweek skiing might be mind-boggling. Sometimes you'll have an entire trail - wide, beautifully maintained, and delightfully smooth and grippy. Note that you'll pay a premium for this privilege. But if you have the time and budget for a full Aspen getaway - flying into its airport rather than driving from Denver, booking accommodation amidst the Wild West architecture of the old town, and trying out all four of its ski resorts - you'll have a blast.
Breckenridge, Colorado
The best resort for beginners - Breckenridge, Colorado.
The ski resort in the town of Breckenridge, situated at an elevation of 2,900 meters above sea level, is ideal for those who want to learn how to ski or snowboard. There is a specialized school with over 600 professional instructors who will teach anyone the proper techniques. Founded in 1961, the Breckenridge Ski Resort offers winter enthusiasts over 150 ski trails, the longest of which measures 5.6 kilometers. The resort is also known for having the highest chairlift in North America.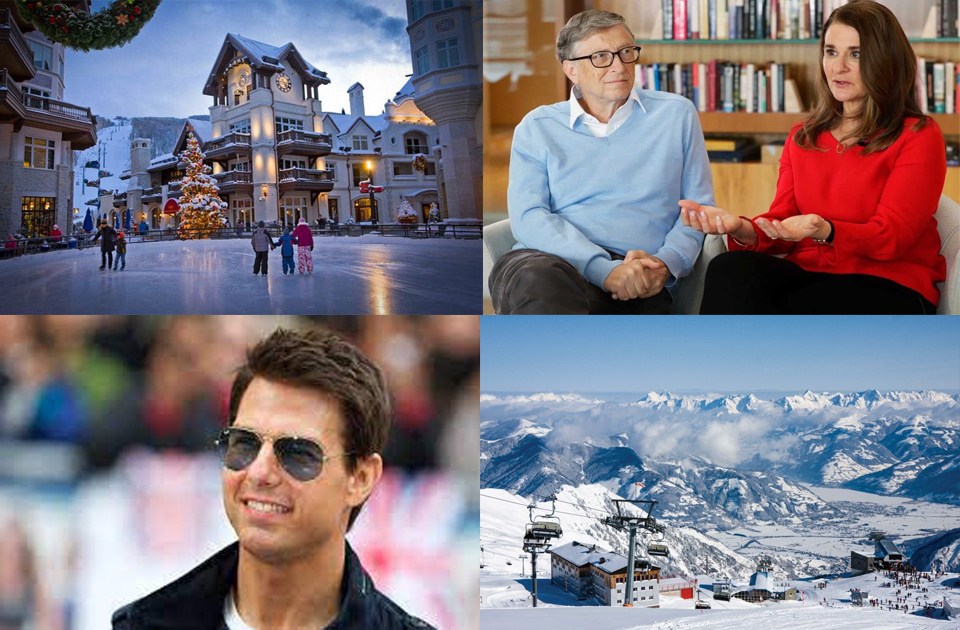 Jackson Hole, Wyoming
The top spot for professionals - Jackson Hole, Wyoming.
In recent years, Jackson Hole has become one of the most popular skiing destinations in the country. This is not surprising, as the landscapes and the incredible amount of snowfall each year attract more and more fans of active winter recreation. The skiing area covers around 2,500 acres. Moreover, a new high-speed lift system has recently been installed here. All of this, combined with challenging slopes, makes Jackson Hole a top resort for professional skiers and snowboarders.
Big Sky, Montana
The most underrated resort - Big Sky, Montana.
Strangely enough, the state of Montana, with its mountainous wealth, remains relatively undiscovered for most skiing and snowboarding enthusiasts. You'll hardly ever encounter massive crowds of skiers here, even though Big Sky is the largest winter resort in the USA in terms of terrain. Up to 400 inches of snowfall occur here annually.
Deer Valley, Utah
The most well-groomed resort - Deer Valley, Utah.
One could talk extensively about the ski resort Deer Valley in Utah, but it's simpler to state that for the past five years, it has consistently been recognized as the best skiing destination in the USA according to the specialized magazine Ski. Deer Valley offers a choice of six mountains ranging in elevation from 2,400 to nearly 3,000 meters. And it doesn't matter what your skill level is: there's a ski trail here for everyone. Located in the Wasatch Mountain Range in the state of Utah, USA, Deer Valley Ski Resort opened in 1981 with 5 lifts. In 1998, 2 more mountains were added. The Utah ski resort offers well-maintained slopes, childcare facilities at the lodges, lack of overcrowding and inconvenience on the slopes, and gourmet dining at three elegant hotels. Musician Bruce Springsteen was spotted on the slopes of this mountain.
Vail, Colorado
The best town-resort - Vail, Colorado.
One of the top resorts in the state of Colorado, Vail can boast not only opportunities for adrenaline-filled skiing but also a charming town built in 1966 amidst the mountains to serve the resort of the same name. It features excellent restaurants and a vibrant nightlife with clubs, karaoke bars, and discos. There are also hundreds of shops, boutiques, and art galleries, making it a great place for family relaxation.
Lake Tahoe, California
The best weekend destination - Lake Tahoe, California.
Lake Tahoe is home to seven world-class ski resorts, the most famous of which are Squaw Valley and Heavenly Mountain. Besides skiing itself, guests are offered a plethora of other activities to suit any taste, especially in the evenings and at night: casinos, cozy taverns and restaurants, dancing, music, parties, and more.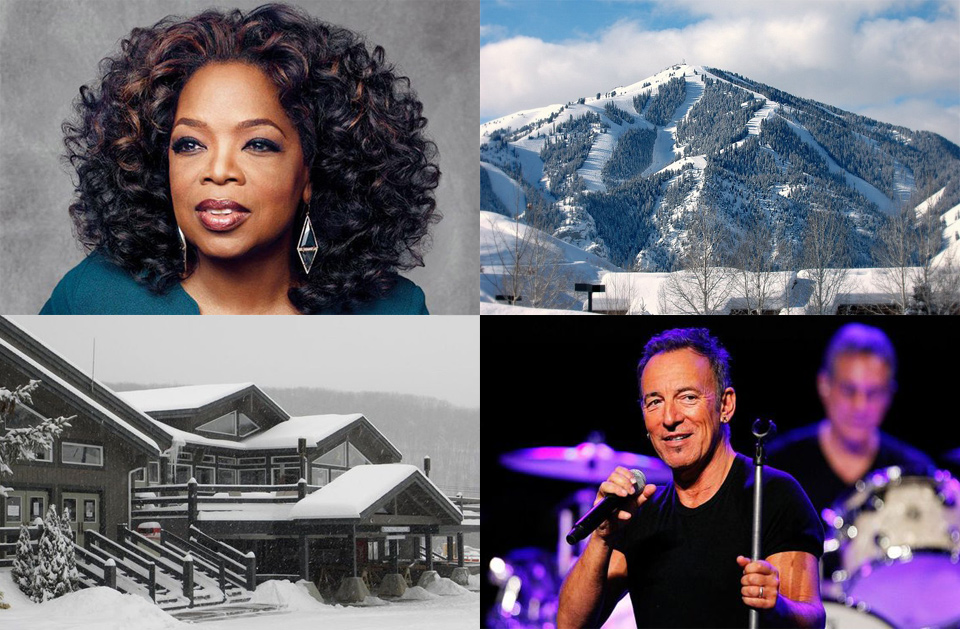 Telluride, Colorado
Best for steep skiing
Butch Cassidy robbed his first bank in Telluride, and in this former mining town, there are still parts that wouldn't look out of place in a Wild West movie. The bar at the New Sheridan Hotel (opened in 1895) is one such example. Just like the mesmerizing view down Colorado Avenue, which terminates in the wall of rising ochre cliffs. The combination of history and visual drama can be dizzying. Or is it just the altitude at work? Along Colorado Avenue, you're walking at an elevation of 2,667 meters (8,750 feet). Expect a few nights of interrupted sleep while you acclimatize. It's worth the initial discomfort. Despite being colonized by the super-rich, it remains one of the most charming skiing towns, and if you're into skiing, you'll fall in love with it quickly.
Well-groomed slopes like Plunge and Bushwacker will provide thrilling experiences on the trails. Meanwhile, the chutes of Revelation Bowl and Black Iron beckon every time fresh snow falls. However, keep in mind that snowstorms are rarer here than further north, and the overall ski area is less than half the size of Vail's. You might want to make it part of a broader trip rather than a standalone destination.
The Telluride Ski Resort is popular and ranks among the top 10 ski resorts in America. Perhaps that's why celebrities like Jennifer Aniston, Tom Cruise, and Oprah choose it. It sits at an elevation of 2,600 meters in the Colorado Rocky Mountains. The resort offers skiing and snowboarding on 125 ski trails. Telluride provides the finest terrain parks in the Rockies for both beginners and experienced skiers.
The resort's infrastructure includes restaurants, cafes, clubs, discos, spas, and a golf club. This exclusive resort is home to numerous music festivals: jazz, film, and arts. A distinctive feature of Telluride is that celebrities can put on their ski gear and blend in with the crowd.
Hunter Mountain: An Alluring Retreat Near New York
Discover Hunter Mountain: A Hidden Gem Among New York's Ski Resorts
New York is renowned for its splendid resorts and picturesque landscapes. However, if you're seeking a ski resort that combines convenience, beauty, and adventure, look no further than Hunter Mountain. Situated just three hours northwest of the bustling New York City, in the charming town of Hunter, New York, Hunter Mountain stands as a remarkable destination that offers breathtaking natural views and exceptional ski opportunities. Let's delve into what makes this resort a must-visit spot for adventure enthusiasts.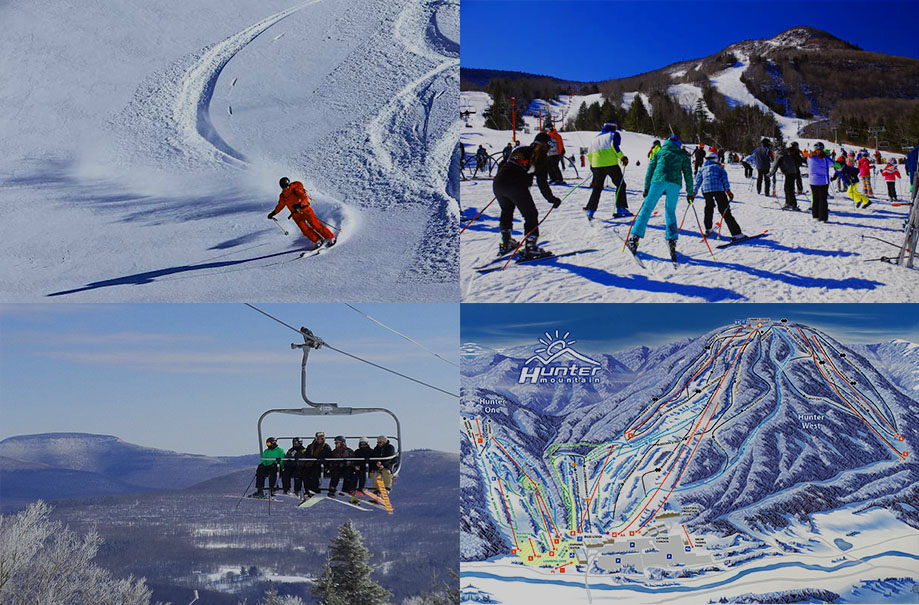 Unveiling the Beauty of Hunter Mountain
A Year-Round Getaway
Nestled in the heart of the Great Northern Catskills region of Greene County, Hunter Mountain is more than just a ski destination. It's a year-round haven for tourists seeking a slice of nature's beauty and a dose of adventure.
Skiing Paradise
Hunter Mountain boasts an impressive array of trails catering to various skill levels. Whether you're a novice or an experienced skier, the resort provides you with the perfect terrain to explore. From gentle slopes for beginners to challenging runs for experts, Hunter Mountain has it all.
The Longest Zipline in North America
Thrill-seekers, rejoice! Hunter Mountain is home to the longest zipline in North America. Soar through the skies and enjoy an adrenaline rush like no other as you take in the stunning vistas below.
Year-Round Entertainment
Canopy Attractions
Apart from skiing and ziplining, Hunter Mountain offers captivating canopy attractions that allow you to explore the treetops from a unique perspective. Immerse yourself in nature and experience the thrill of walking among the trees.
Adrenaline-Filled Activities
The excitement doesn't wane with the changing seasons at Hunter Mountain. Thanks to its diverse range of activities, you can experience a rush of adrenaline all year round. Whether it's hiking, mountain biking, or simply enjoying the scenic chairlift rides, there's something for everyone.
A Family-Friendly Retreat
Activities for Children
Hunter Mountain isn't just for adults; it's a paradise for kids too. The resort offers an array of child-friendly activities that ensure your little ones have a memorable time. From ski schools tailored for kids to engaging horseback riding lessons, your children will be enthralled by the wonders of Hunter Mountain.
Exciting Annual Festivals
The fun never stops at Hunter Mountain, even during special events. The resort hosts exciting annual festivals that bring the community together and add a touch of festivity to your vacation.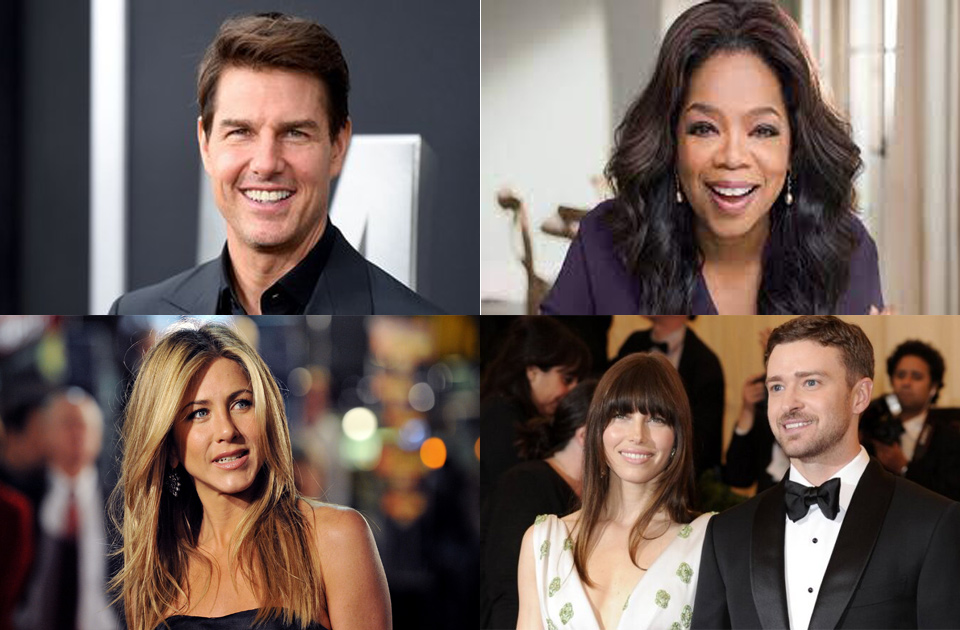 Crafting Memories and Exceptional Experiences
Unforgettable Moments
Whether you're tackling the slopes, soaring on the zipline, or simply taking in the breathtaking views, Hunter Mountain is a place that leaves an indelible mark on your memories. Each moment spent here is a snapshot of adventure and natural beauty.
Exceptional Accommodation
After a day filled with excitement, retreat to one of Hunter Mountain's cozy hotels. Bask in the warm hospitality, relax in comfortable accommodations, and rejuvenate for another day of exploration.
Embark on Your Adventure Today!
Book Your Spot
If you're seeking a convenient and captivating ski resort near New York, Hunter Mountain is your answer. Located just three hours northwest of the city, this resort offers impeccable natural beauty and varied ski trails suitable for all skill levels. With the longest zipline in North America and year-round entertainment, Hunter Mountain promises an exceptional experience.
Conclusion: Beyond Courchevel - A World of Winter Magic
While Courchevel undeniably exudes luxury, it's important to recognize the world's diverse array of captivating winter resorts. From the hidden gem of Whistler to the incognito elegance of Meribel, the Swiss luxury of Zermatt, and the star-studded charm of St. Moritz, there's a destination for every winter enthusiast. Aspen's iconic moments, unexpected delights like Andalo, and the allure of Hunter Mountain near New York complete this rich tapestry of winter wonderlands. So, if you believe Courchevel is unbeatable, think again—winter magic is waiting to be discovered.